Call Make Your Mark in Life (772) 231-9998
Our college entrance exams prep is comprehensive, skill-oriented and esteem-building. We've been providing this specialized training since 2000 and we are excited to report that our students typically score better on these exams or raise their SAT scores 100-150 points and their ACT composite score as much as 10 points as a result of our guided practice.
The SAT and the ACT are the two college entrance exams available for students who wish to qualify for entrance into most colleges and universities. Although both tests measure the same skills, each presents the questions/content in different ways. Students typically do better on one or the other, so it is beneficial for students to take each exam at least one time to decide which is best.
The ideal is students prep for and complete these exams by the end of their junior year, however, this does not preclude their taking exams early in their senior year. The reason: Students are applying to colleges earlier every year so the summer before entering their senior year is when those applications ~ with their best scores ~ should be completed. After learning which test is best for them, or that results are fairly equal with both tests, students can then determine how many more times they feel they need to take each exam. Some of the factors that need to be considered are: the scores desired by the colleges, the student's schedule, the amount of practice needed, if subject tests are needed, etc. Whatever the decision, it will help to keep in mind that because these are standardized tests, different results will only be achieved with improved test-taking skill.
SAT Preparation
The SAT is often required by our very busy Juniors/Seniors or students who want specific and individualized instruction to reach their desired scores. Individualized tutoring is best accomplished within 3-6 weeks of an exam, however it depends on the needs and schedule of the particular student. Based on the student's needs, one-on-one tutoring offers: an overview of the SAT experience with a comparison of the ACT exam, review of the Math, Critical Reading, and Writing & Essay sections. Students are provided with the strategies they need to practice on their own. Each session is $100 and lasts 1.5-2 hours.
ACT Preparation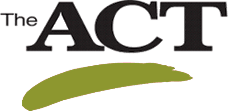 The ACT exam asks mostly the same information as the SAT but in a completely different format. Plus, the ACT uses a completely different scoring method. This requires students to use a different approach to achieve their best possible scores. Individualized tutoring – necessary approx. 3-6 weeks before the ACT exam – reviews the unique approach to do well on the English, Math, Reading, Science and Essay sections. Students are provided with the strategies they need to practice on their own. Each session is $100 and lasts 1.5-2 hours.